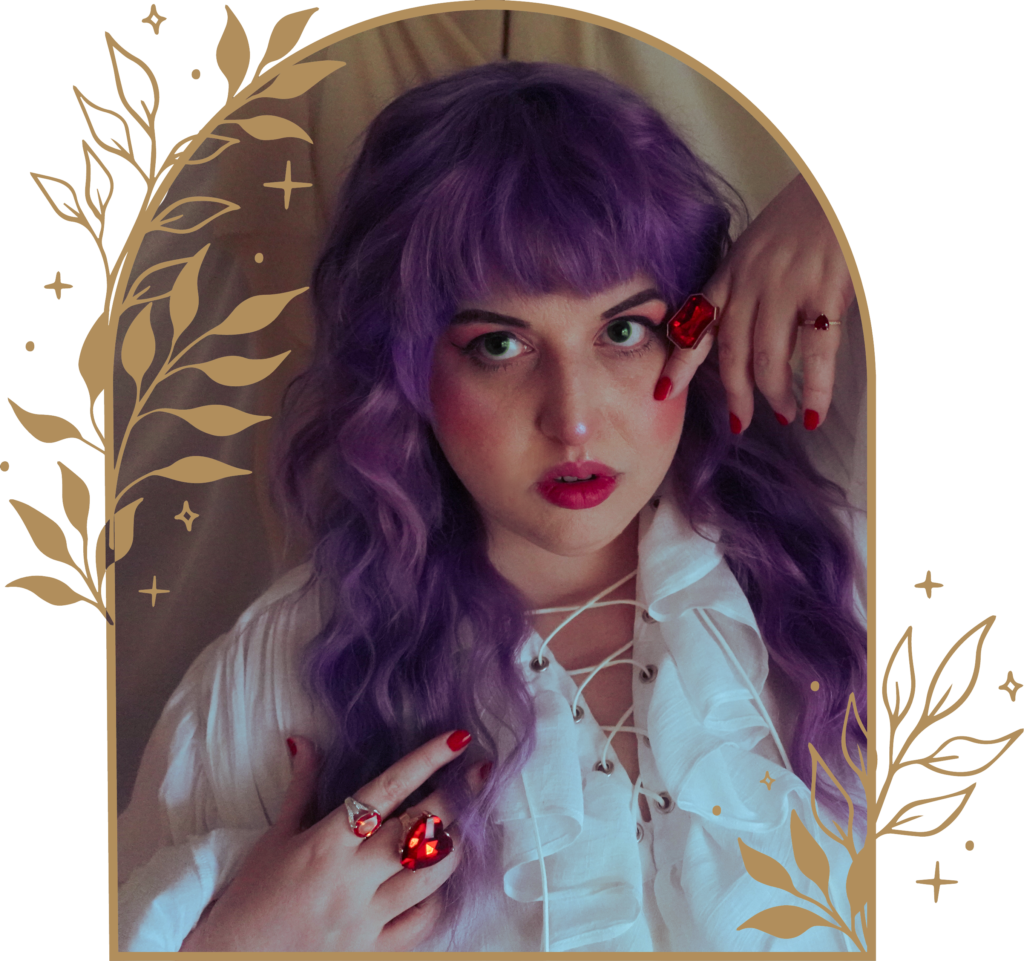 Corwynn is the Creator, Writer, and Narrator of All Vampires Are Gay Podcast.
Corwynn is an Atlanta based writer, performer and artist. They are the creator of All Vampires Are Gay Podcast, as well as other podcasts and novels currently in production.
They have worked previously in social media and graphic design, and dabbled in indie radio. They are known for their over-the-top personality (and wardrobe), so podcast performing is a natural fit for them. They identify as Bisexual and Non-Binary Genderqueer.
Corwynn Rosewood grew up in the wild misty woodlands of the Pacific Northwest. Besides telling stories they love reading fantasy books and watching supernatural tv shows and movies. Some of their other interests include listening to pop music, experimenting with fashion, herbalism, cozy gaming and embroidery. They love tea, coffee, dancing, dressing up and rainy days. Especially rainy days.
Instagram: @corwynnrosewood